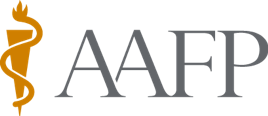 AAFP supports family physicians, so members can focus on providing quality, cost-effective care to their patients.
The American Academy of Family Physicians (AAFP) represents 131,400 physicians and medical students nationwide.

AAFP resources allow members to save time with billing, coding, payment, and practice enhancement resources that help increase efficiency. They save money through discounts on the AAFP's evidence-based, family-medicine-specific CME. AAFP Connection, the AAFP's members-only online community, allows the exchange of ideas and information between family physicians throughout the United States. AAFP membership also ensures that family medicine is actively represented at the local, state, and national level.

LEARN MORE