CAFP proudly recognizes Scott Nass, MD, MPA, FAAFP, AAHIVS as the October 2019 Member of the Month.
Dr. Nass is a nationally recognized leader in the LGBT health equity movement, an expert on transgender care and practices, and a member of the Riverside-San Bernardino Chapter. On top of all the work that Dr. Nass has done, he recently contributed to the California Family Physician magazine, presented an incredible session at the recent Family Medicine Summit (Stop, Look & Listen: Caring for Transgender Patients), and most notably was just installed as the President of GLMA.
We sent Dr. Nass some questions to get to know him better and share his perspective on Family Medicine in California. Read his responses below!
Why did you choose family medicine, and what's your favorite aspect of it? 
I chose family medicine because it allows me to partner with patients across practice locations – from the clinic to the hospital, and even into patient homes.  Family physicians are also uniquely positioned to advocate for their patients beyond the exam room. That is what I love best about our specialty – that I can improve my patients' lives whether I am at the bedside or on Capitol Hill.
Were you inspired by anyone to pursue family medicine?
Growing up in Eastern Kentucky in the foothills of the Appalachian Mountains, we only had family medicine in our community.  The nearest sub-specialists were at least an hour away. Family medicine to me was medicine – taking care of my entire family from the time we were born and even supporting the passing of my grandmother.
What is the most interesting/memorable experience you have had when dealing with a patient?
Without question, my most memorable experiences have come from providing transgender health services via telemedicine for the California Department of Corrections and Rehabilitation.  I have learned so much from the patients I get to work with; they are so appreciative of receiving affirming, patient-centered care.  
What one word or phrase characterizes your style of family medicine?
Collaborative – with my colleagues and my patients.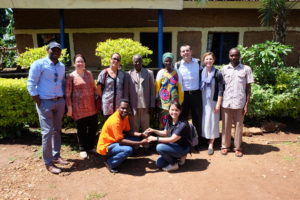 It is important for me to be a member of CAFP and AAFP because:
There are no stronger advocates for my patients and my practice.  They amplify my voice on matters meaningful to me.
What has been your best experience as a CAFP member? Why?
Representing CAFP to the AAFP National Conference of Constituency Leaders.  I first attended as a resident with the CAFP delegation and was excited when they asked me to return the following year as a delegate.  It was a great leadership pipeline experience that showed me firsthand how chapters and even individual members can propose policy to the academy as a way to improve patient care and enhance our profession.
The most important resource I find CAFP offers me is:
A structured network for residency program directors to come together to improve graduate medical education in California.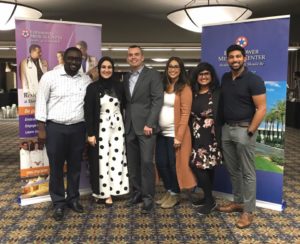 How do you make a difference in family medicine and in your community?
I work every day to ensure my residents are practicing medicine in a humanistic way.  Residency is challenging, so it is important to ensure they are learning and growing in a supportive environment.  Joy is contagious, and I hope that they can spread joy to their patients every day.
I also volunteer for the Transgender Health and Wellness Center here in the desert.  THAWC is a community-operated service organization that provides a broad array of support services for transgender and gender-expansive residents in the area.  I am excited to contribute by providing medical clearances for and performing gender-affirming laser hair removal.
Tell us about a project you are involved in and why it is important to you:
I was just elected in September as President of GLMA: Health Professionals Advancing LGBTQ Equality (formerly the Gay & Lesbian Medical Association) and have started to serve my two-year term after being on the Board of Directors for five years.  GLMA is the largest health professionals association advocating for health equity for sexual and gender minorities, especially those at the intersection of multiple minority identities. We produce the largest scientific assembly dedicated to educating health professionals on the specific needs of LGBTQ patients, and I am always thrilled to have so many family physicians attending every year!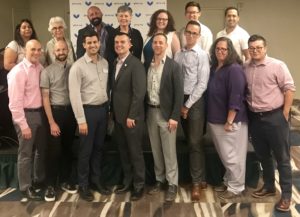 What advice would you give to medical students interested in family medicine?
Be vulnerable.  Celebrate your mistakes.  Allow yourself to grow from your discomfort.  Remember that every patient is a person.
How do you spend your free time? 
I love to travel and to learn, and recently I have done both as an Atlantic Fellow for Health Equity.  I have made it to Oxford, England, twice this year – once for the Rhodes Healthcare Forum and again for an all-fellows convening that brought together equity champions from around the world for a long weekend of collaboration.  I also am excited to go to Cuba at the end of October to learn about the healthcare system and experience the Cuban culture.
Tell us something fun/unusual about yourself:
Before medicine, I appeared on two television game shows:  The Weakest Link and Win Ben Stein's Money. I was the weakest link (made it to top three), and I did not win Ben Stein's money (second place).  
Tell us briefly about your family:
My supportive husband is a police lieutenant for UCLA.  We met in Cincinnati while I was applying to medical school, so he will be quick to point out that if he survived that process, he can endure anything.  We have an amazing rescue Boston terrier named Benny who loves everyone he ever meets.
Do you have someone in mind that should be recognized as a CAFP Member of the Month? Let us know by completing this form!