by Brent K. Sugimoto, MD, MPH, FAAFP, originally appearing in the California Family Physician Magazine, Fall 2020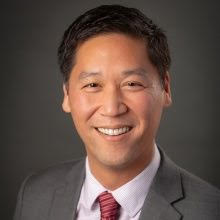 On March 3, 1991, four White officers of the Los Angeles Police Department beat an unarmed Rodney King, a Black man, 56 times until he had among his injuries, a fractured cheekbone, 11 broken bones at the base of his skull, and a broken leg. This would not even have become public knowledge but for George Holliday, who captured the police beating on his camcorder and gave it to local television station KTLA. The LAPD belatedly confiscated the original video, but KTLA had already made a copy and the brutality soon became known to the world. Mr. King's voice was heard only because of another who felt it was his moral duty to report what he saw as wrong. Mr. Holliday understood his role in that moment and rose to it.
Technology has been a powerful force in democratizing the national conversation through citizen journalism. Cell phone cameras enable millions of people to become George Holliday. Social media platforms force pundits, experts, and government to make room for all stakeholders in the discussion. Even so, not all voices are given the same level of legitimacy. And those less affluent and with less access to the levers of power are still less likely to be heard.
I am very grateful to this issue's contributors to California Family Physician. Each, with their expertise and leadership, makes a strong case for family medicine's role in advancing health equity. As former CAFP president Dr. Jay Lee argues, family physicians must know the difference between our job and our work. Our job may be the quotidian tasks of patient care, but our work extends far beyond the exam room.
The inequities of our society are very much on display in the national conversation in an unprecedented way. And when there are still voices that are not heard, family doctors, in our privileged position as physicians, must ask ourselves what our role is in this moment, and how do we rise to it.
On April 29, 1992, the four officers tried for Mr. King's beating were acquitted. Within hours of the verdict, the disbelief and anger transformed into protest and violence. Until the now regular arrival of our interminable wildfire seasons, I had never witnessed such destruction. I remember the dozens of smoke columns from burning buildings rise up as if they were strange weather formations. I recall seeing street beatings blur by from raised freeways while in my car. I still have flashbacks of willing my Asian self-invisible, moments after being carjacked, when the Asian-owned convenience store I was next to was destroyed.
In the days that followed, I tried to make sense of all of this, but it was far beyond my capabilities as a high school adolescent. Yet, it seemed, my teachers could not explain it, nor could my parents, nor could my Buddhist sensei. And on television, journalists only reported the violence. There was a lesson that I should have learned then, but did not, and that is primarily because the Black, Latinx, and Korean-American communities that suffered the most from the violence were underrepresented and unheard.
So how do we ensure that our patients are heard?
You do a lot for your patients—every day. But in this period of national reflection on race and inequity, as physicians, our words and actions are privileged with influence and power. What is your role in this moment? Advocate within your health system? Encourage your patients to vote? Write an editorial? Sit down with your legislator? Treat protesters on the street? There are so many ways to rise to the moment and family physicians should rise to it.
Family Medicine is like yeast. When family medicine rises to the moment, our patients rise, too. My apologies to the good people at EMILY's list.
References
"The Rodney King Affair: …" Los Angeles Times. March 21, 1991. https://www.latimes.com/archives/la-xpm-1991-03-24-me-1422-story.html
Ximénez de Sandoval, Pablo. "Meet the man who recorded the world's first viral video." El País. May 25, 2017. https://english.elpais.com/elpais/2017/05/25/inenglish/1495709209_218886.html.