Congratulations to Grace Yu, MD, who recently began her second term as District VII Director on CAFP's Board of Directors.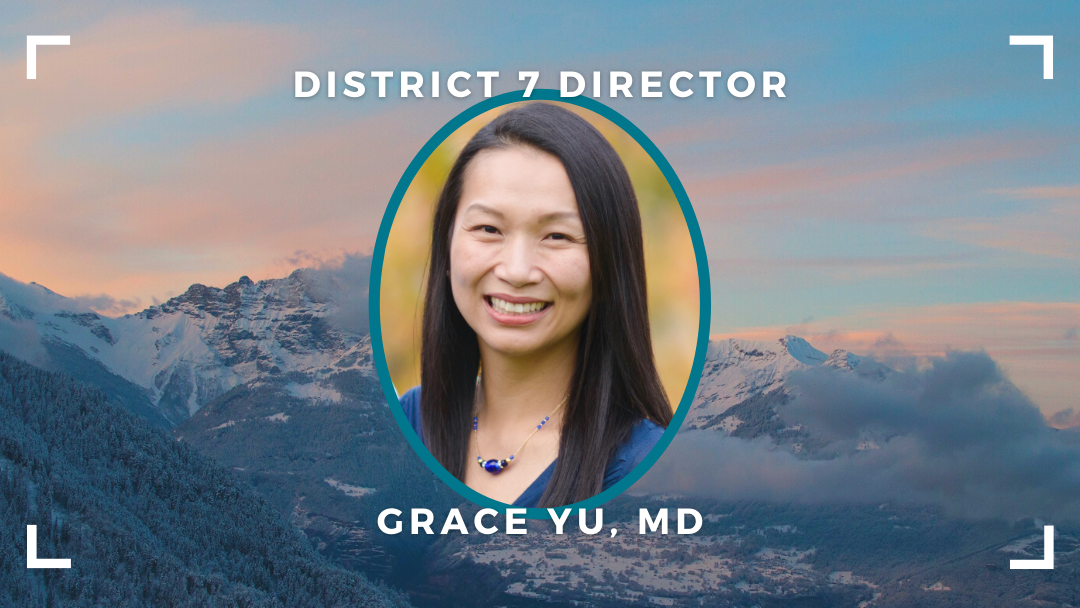 Dr. Yu represents the Santa Clara, Santa Cruz-Monterey and San Mateo county chapters.
Dr. Yu has been an active AAFP and CAFP member for the past 15 years, and since 2016 has served as the Director for the Stanford-O'Connor Hospital Family Medicine Residency Program, where she has been a faculty member since 2006. "Working with idealistic and passionate medical students and family doctors in training, and the seasoned physicians who teach them every day, has inspired me to become active as a family medicine advocate at the statewide level. I am committed to the preservation and celebration of full-spectrum family medicine care and sincerely believe that it provides the best care for our communities. I am eager to harness the enthusiasm and talents of the family physicians across this region to advocate on behalf of our patients and the family doctors caring for them."
Congratulations Grace, and thank you for your continued commitment to serve!