Join us on June 2, from 12-1 p.m. for the first in a series of webinars:  The Science of Adverse Childhood Experiences (ACEs) and Toxic Stress, presented by California Surgeon General Dr. Nadine Burke Harris.
This webinar will:
Cover the science of how ACEs and toxic stress can impact our biology.
Explain how ACE screening can be used to identify toxic stress risk and the potential health benefits of utilizing evidence-based strategies to regulate the toxic stress response.
Highlight the importance of joining a trauma-informed network of care to provide and coordinate buffering resources across sectors.
Presenter:
Nadine Burke Harris, MD, MPH, FAAP – California Surgeon General
*Joint Accreditation Statement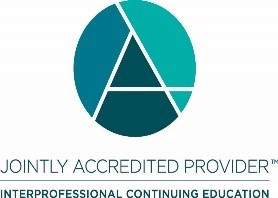 In support of improving patient care, this activity has been planned and implemented by the Postgraduate Institute for Medicine, Office of the California Surgeon General, California Department of Health Care Services, and Aurrera Health Group. The Postgraduate Institute for Medicine is jointly accredited by Accreditation Council for Continuing Medical Education, Accreditation Council for Pharmacy Education, and American Nurses Credentialing Center to provide continuing education for the health care team.
See registration website for full accreditation information.
About ACEs Aware
The Office of the California Surgeon General and the California Department of Health Care Services are leading a first-in-the-nation statewide effort to screen children and adults for ACEs in primary care, and to treat the impacts of toxic stress with trauma-informed care. The ACEs Aware initiative is built on the consensus of scientific evidence demonstrating that early detection and evidence-based intervention improves outcomes. The bold goal of this initiative is to reduce ACEs and toxic stress by half in one generation, and to launch a national movement to ensure everyone is ACEs Aware. For more information, visit the ACEs Aware website.
This webinar is part of a series of monthly educational webinars that offer practical information for primary care and behavioral health providers on understanding toxic stress and providing trauma-informed care. Information about the webinar series and recordings are posted on the ACEs Aware Educational Events webpage. Please email your questions or comments to info@ACEsAware.org.
1.0 Continuing Medical Education (CME) /Maintenance of Certification (MOC) Credit Available*