We're excited to welcome you back in-person at the Summit for Medical Students and Family Medicine Residents on Saturday, August 27 at the Renaissance LAX. This one-day event will bring together thought leaders in family medicine and feature can't-miss conversations on workforce, leadership, adulting and other engaging learning/networking experiences, including the CA FM Residency Fair. Register HERE.
Keynote Speaker:  David Granirer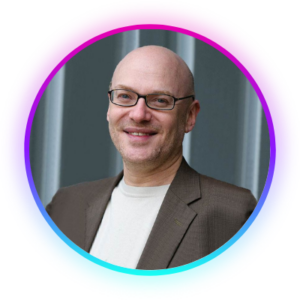 This year's Summit features a special keynote presentation by David Granirer, RPC, MPCC, M.S.M. David is a counselor, stand-up comic, author, and founder of Stand Up For Mental Health (SMH), a program teaching stand-up comedy to people with mental health issues. He has worked with organizations in Canada, the U.S., and Australia to train and perform with SMH groups in over 50 cities. He and his comics were a part of the 3rd year medical school curriculum for the University of British Columbia and University of Victoria.
Register and learn more HERE.