This year's meeting opens on Friday, November 13 at 5:30 pm with a celebration of CAFP members who will be conferred and receive their AAFP Fellowship distinction and an all-member reception hosted by CAFP President (and expert mixologist) David Bazzo. You won't want to miss our other social breaks either…scavenger hunts for the family, relaxation, chapter meetings, and more.
We're also gamifying the virtual conference so you'll have opportunities to COMPETE - and who out there isn't competitive?  Complete tasks, get on our leaderboard, and see yourself soar to new heights!
Kick Off with our pre-conference Health Behavior KSA!
Friday, November 13, 2020 at 1pm!
Get Excited to Learn | Connect | Celebrate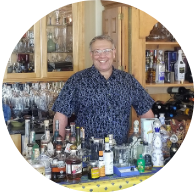 Happy Hour

with CAFP President, Dave Bazzo, MD
Mix and mingle with colleagues on Friday, Nov. 13 from 6 pm at the Forum! Join mixologist Dr. Bazzo as he shakes, stirs, and shares his recipe for a hummingbird cocktail and other drinks!
Haiku

 with Catherine Forest
A combo physical/creative platform around being present in creativity, the natural environment, and connecting with others, (including textku!)
Saturday, November 14 at 10:50 am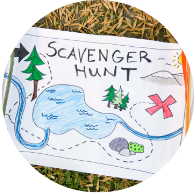 Get Your Team Together

For a Family Scavenger Hunt
Gather your family or team of friends to join your fellow CAFP members in a VIRTUAL scavenger hunt! You'll get a chance to interact with family and friends together in teams, and show off your competitive side.
Saturday, November 14 at 1 pm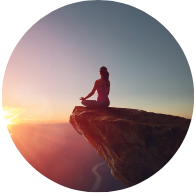 Take A Breather:

 A Mindful Stress Reduction Routine
Dr. Greg Sazima presents tips on handling whatever life throws your way.
Sunday, November 15 at 10:35 am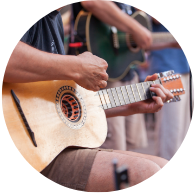 #DocsThatRock

 Jam Session
Join your conference co-chairs as they jam to Learning to Fly (Tom Petty)
La Bamba (Ritchie Valens)
You Can't Always Get What You Want (Rolling Stones)
Don't Worry, Be Happy (Bobby McFerrin)
Sunday, November 15 at 10:35 am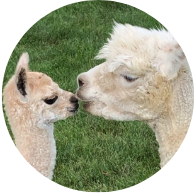 Brighten Your Day

with an Alpaca Tour!
Join us for a Maine Alpaca Experience where staff will guide you through their Alpaca farm introducing you to the cutest Alpacas you'll want to meet and they'll answer your burning Alpaca questions!
Sunday, November 15, at 1 pm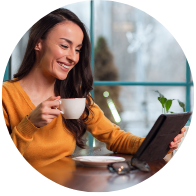 Local Chapter

 Gatherings
Los Angeles Chapter Virtual Game Night, Friday, November 13, 4 pm
Los Angeles Chapter  Fall Meeting, Saturday, November 14, 7 am
Riverside-San Bernardino Chapter Positivity Hour, Friday, November 13, 4 pm
Reserve Your Spot Today!
Registration cost:
CAFP/AAFP Member $195
Life or New Physician Member $145
Non-Member $245
Student or Resident Member $75
FNP/NP/PA/Other $200
Health Behavior KSA $95